REGISTRATION OPENS JAN. 1ST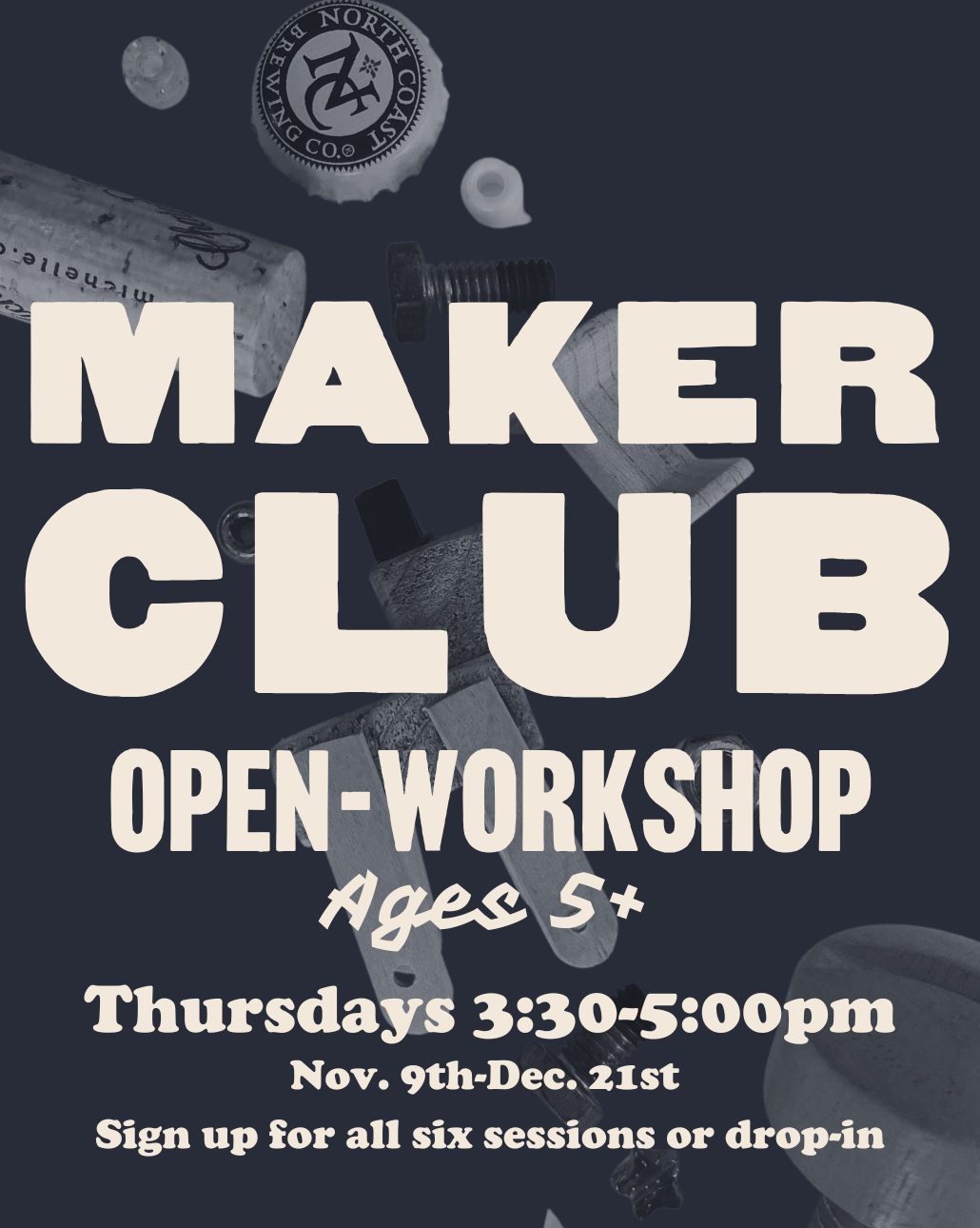 Maker Club
Join Anna on Thursdays for our classic Maker Club Open Workshop. Kids will have guided access to the whole shop! Sign up for all six weeks or drop -in!
Register
Field Trips

Come to us or, we'll come to you. We can facilitate workshops for up to 30 makers at a time. Browse our top ten workshops or reach out to collaborate. We have a deep understanding of curriculum standards and are pros at alligning meaningful maker experiences with your goals. Become a partner school and receive preferred scheduling, free consulting, and discounted workshops when you book us for the school year.

Clubs

We now serve more than a dozen schools each week through our afterschool and day-time enrichment programs. Creative enrichments help to increase student motivation, engagement, school buy-in, and exposes students to new challenges and opportunities. We are now scheduling for spring and fall 2023.

Professional Development

Creative work is a way of teaching and learning that can be incorporated into the classroom in a variety of ways. We teach educators how to create meaningful hands-on experiences without the extra stress.Using our Shop Model, we empower educators to get their hands dirty, make mistakes, and get creative (even if they say they can't even draw a stick figure!).