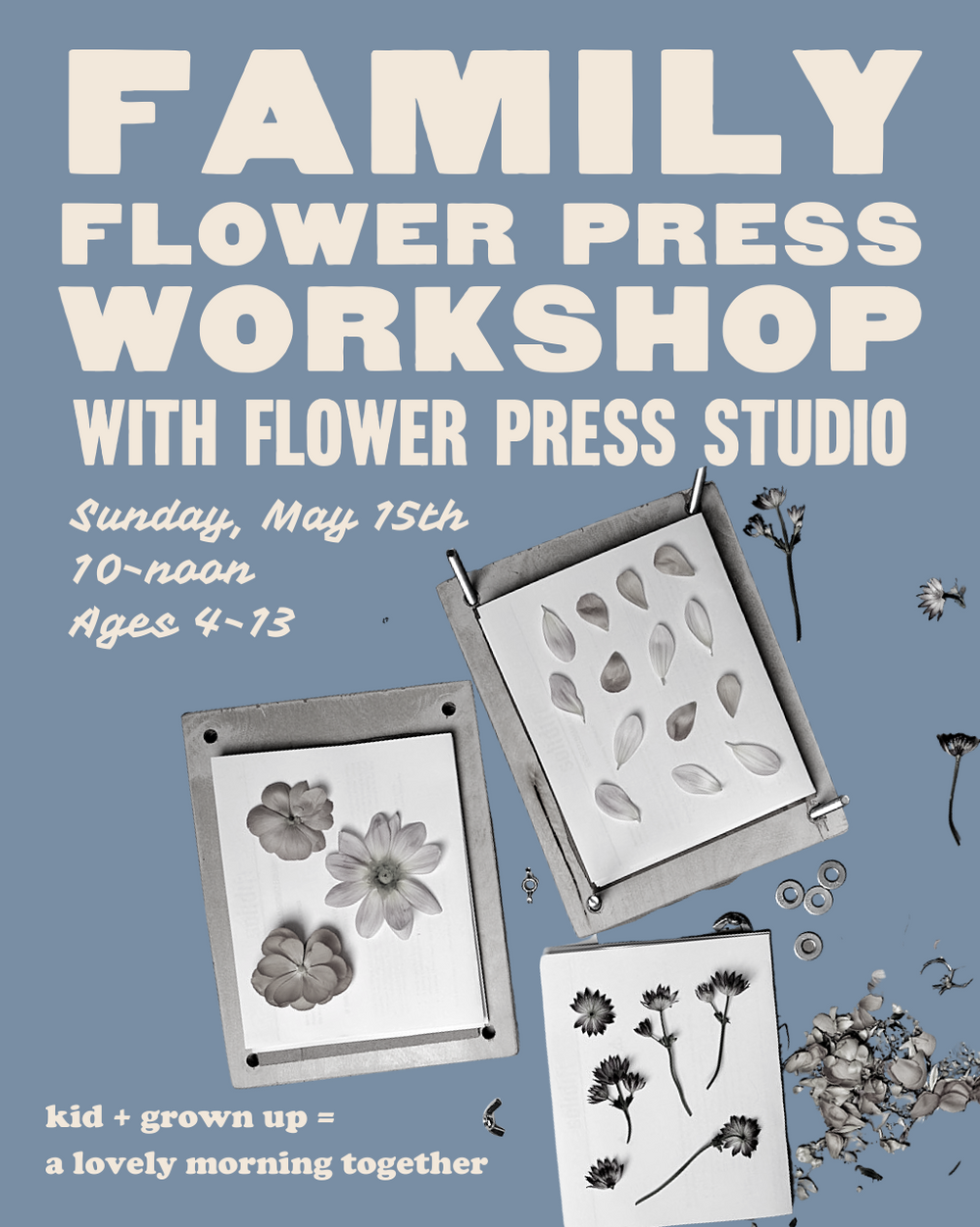 Join Us!
Sunday, May 15th 10-noon
Join us for a special Sunday in the shop with our friends over at Flower Press Studio. Founder and flower press expert, Keith Kralik, will be in the shop to teach us all about the art of pressing flowers. We'll create field journals to track our pressing progress and flower varieties as well as build our own portable wooden flower presses with hand-painted and/or printed tops. Then Keith will share tips and techniques for pressing the most beautiful blooms while we use our presses for the first time. Use your pressed flowers in your artwork, add to cards or stationery, or keep them in your field journal. This workshop is a great opportunity to connect with your kiddo, encourage them to get outside and explore their world and get a glimpse of the vast world of colorful flowers. *Family Workshops are meant as a time to connect with your fav little person. Grown-ups stay and play.
Two spots left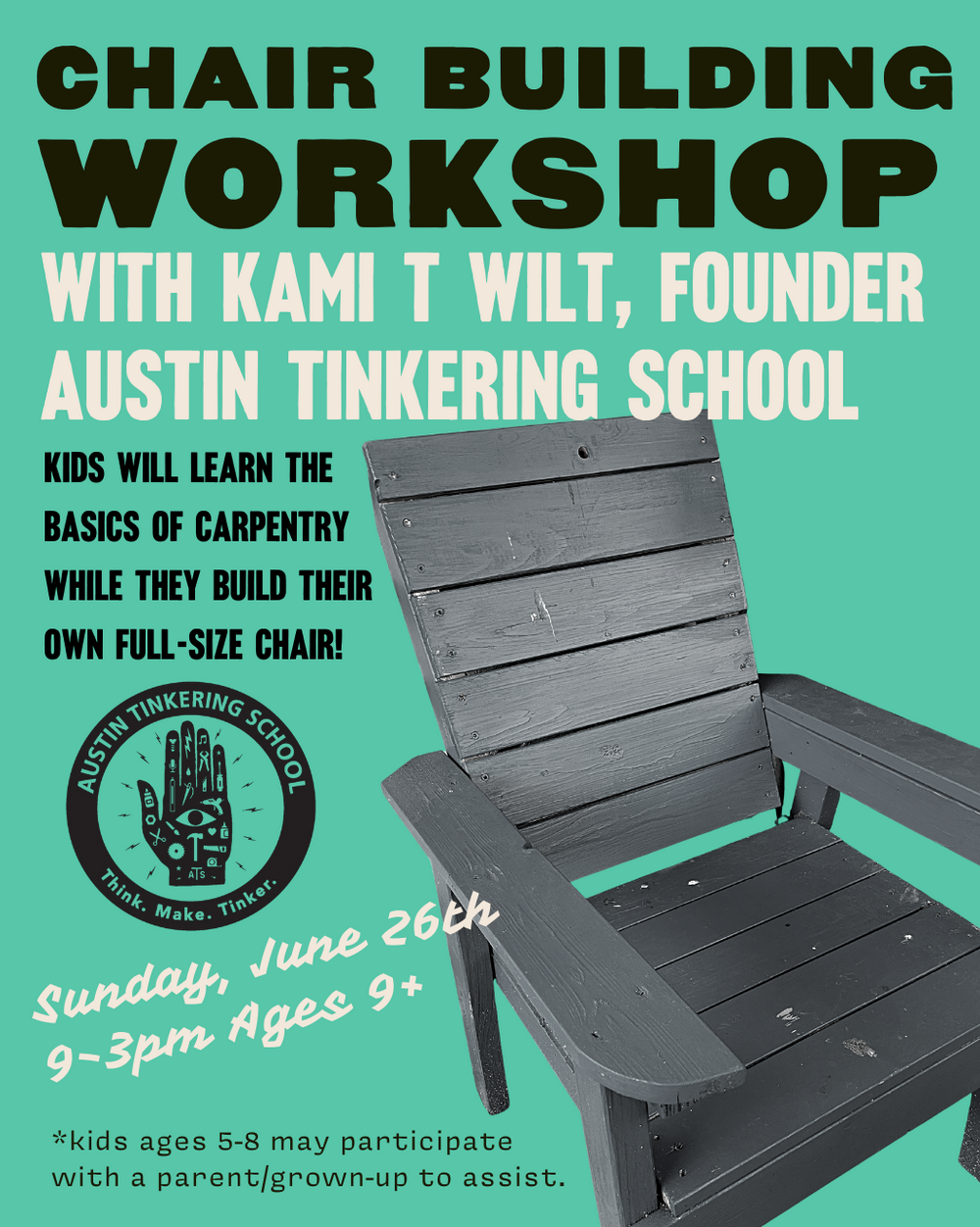 Join Us!
Sunday, June 26th 10-4pm
This one is special! The legendary, Kami T. Wilt, founder of Austin Tinkering School will be in town for this one-day-only chair-building event. In this six-hour workshop, your kiddo will learn basic carpentry skills while they build their own full-sized chair. Don't miss this one!
Let's Do It!
Questions?
We've got answers